Meet Our Designer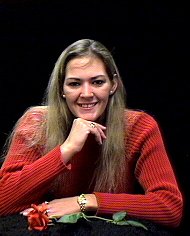 Hi, my name is Abby McBride founder and developer of McBride Designs, LLC. Our company was designed for the client who needs their business "Web Ready." We understand how important it is for a business to become a part of the growing internet market today and how it can be overwhelming trying to decide who to turn to for fast and reliable web developing services.

My love for web designing and computer knowledge led me to the development of a professional web company. I wanted to create one that would make it easy and affordable for any business owner to also accomplish this goal without all the hassles.
Our philosophy for web design has always remained the same.
"We promise to give each of our clients the very best web information and designing services available".

We also provide complete customer support by making sure we are here when you need us by phone or in person. Therefore, you never have to worry about Technical support if needed.

We hope that you will consider our services and are sure that it will be the best decision that you can make for your company if you are planning to join the growing e-commerce and internet market.

Sincerely,

Abby McBride, Owner & Senior Designer

---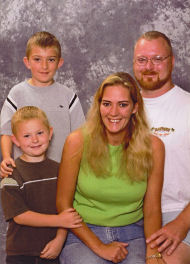 Abby McBride is the proud mother of 2 boys and a dedicated wife to her husband of 11 years. Along with running her business Abby also enjoys collecting Neopets, Winnie the Pooh items, WebKinz, jiggy pens as well as various other trinkets.

Mrs. McBride is very active in the local public school system from volunteering her time in the schools, to being a substitute teacher and serving on both the Local Parent Advisory Council as well as the District Level Parent Advisory Council.